Christmas scents
Give your washroom the festive feel!
Find the best seasonal scents to add that extra bit of festive magic this Christmas!
Experiencing Christmas should evoke all 5 senses. If you imagine Christmas without all the aromas it comes with, you will understand why a scent is so important!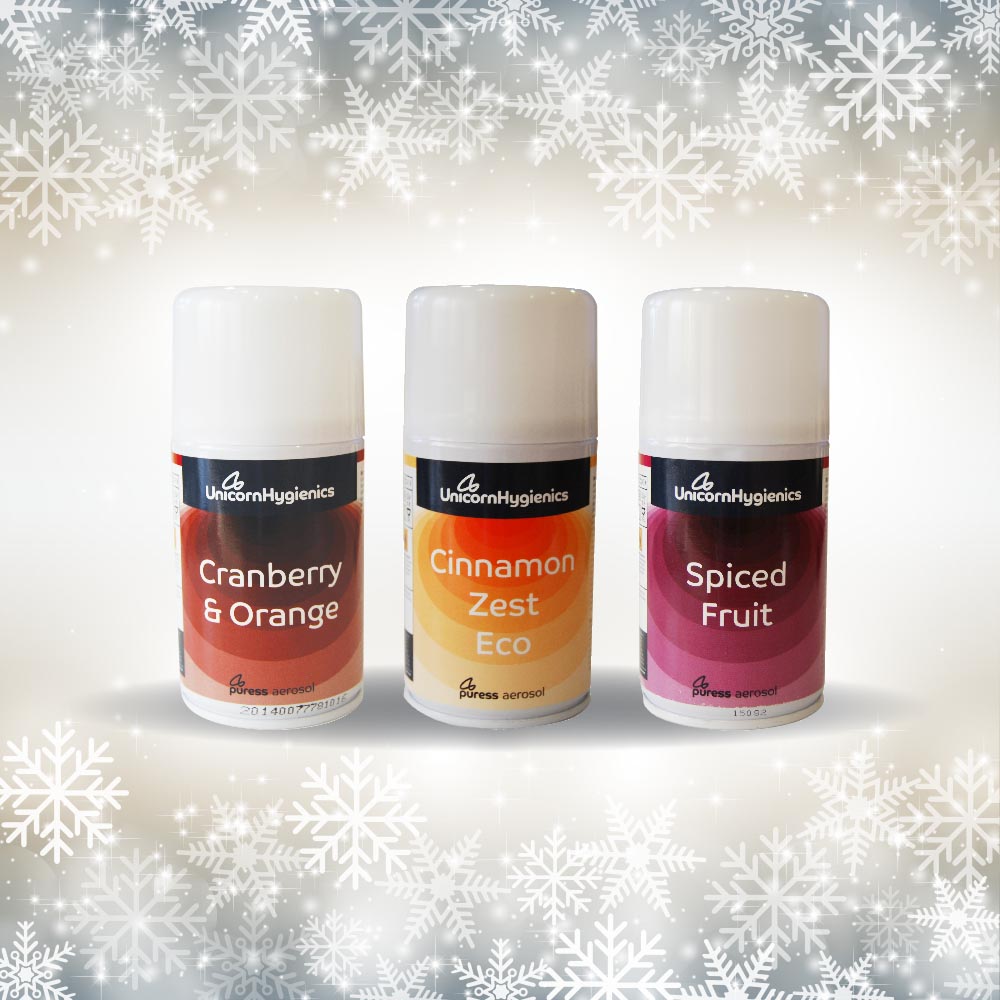 In Unicorn Hygienics we have three of the most popular fragrances for this time of the year:
Cinnamon Zest: this fruity concoction blends sweet orange with apricot, apple and nectarine. Notes of pumpkin are supported by a gourmand blend of vanilla and cinnamon.
Cranberry & Orange: rich juice of cranberry and cherry blended with sweet orange and fresh star anise, surrounded by soft vanilla, warm nuts and almonds notes.
Spiced Fruit: a festive spiced aroma blends spicy cinnamon, bracing ginger, saffron and zingy citrus accords with fruity notes of strawberry, plum and cranberry.
Not only do fragrances last in the air, but also as memories of times gone by!
Don't hesitate in contacting our team if you would like to receive some samples or more information.