Lisburn Site
Headquarters
Unicorn Hygienics production and administrative HQ is located only fifteen minutes from Belfast. We manage all our order processing, production and customer services from our Lambeg site in Northern Ireland.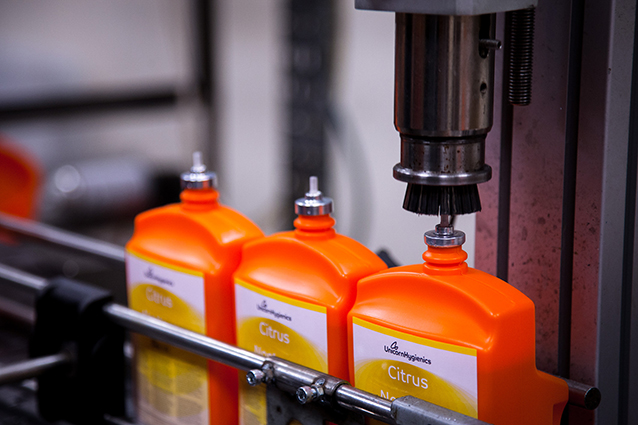 Refills and Aerosols
Air Freshener (100ml and 265ml) and Cleaners and Deodoriser (310ml and 610ml) refills formulations are mixed, filled and labelled in-line. Having our own filling line means we are able to keep stock of all our fragrances as well as supply big order quantities with short lead times.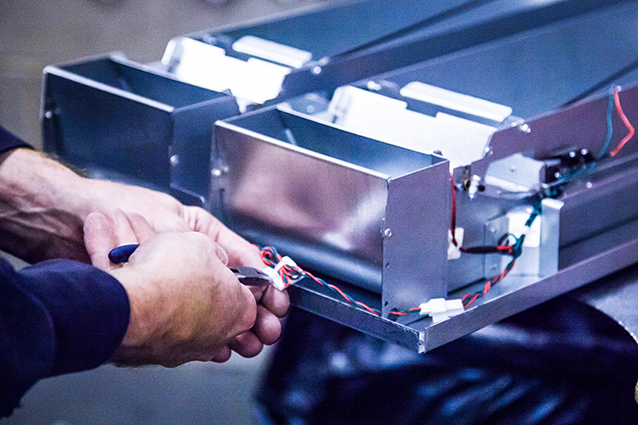 Vending Manufacturing
We manufacture our vending range through impressive facilities designed to fabricate metal by cutting, bending and assembling, followed by powder coating the products in paint to the desired finish. Our team of experts build and configure each machine in line with our client's requirements. Vending machines can be adapted to dispense a large variety of products.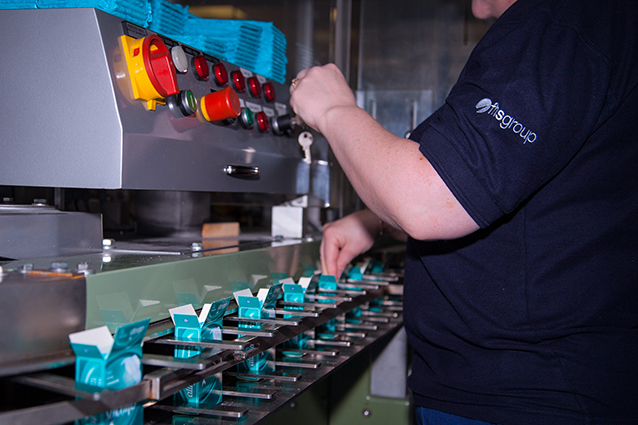 Consumables packing
Leading brand products are own packed in our cleanroom in order to offer a large range of vending consumables which are compatible with our vending. In addition to packing and supplying top brand products under licence, as a MHRA certified company we are also able to provide medicines for your vending.
---