Fragrance Sample Kits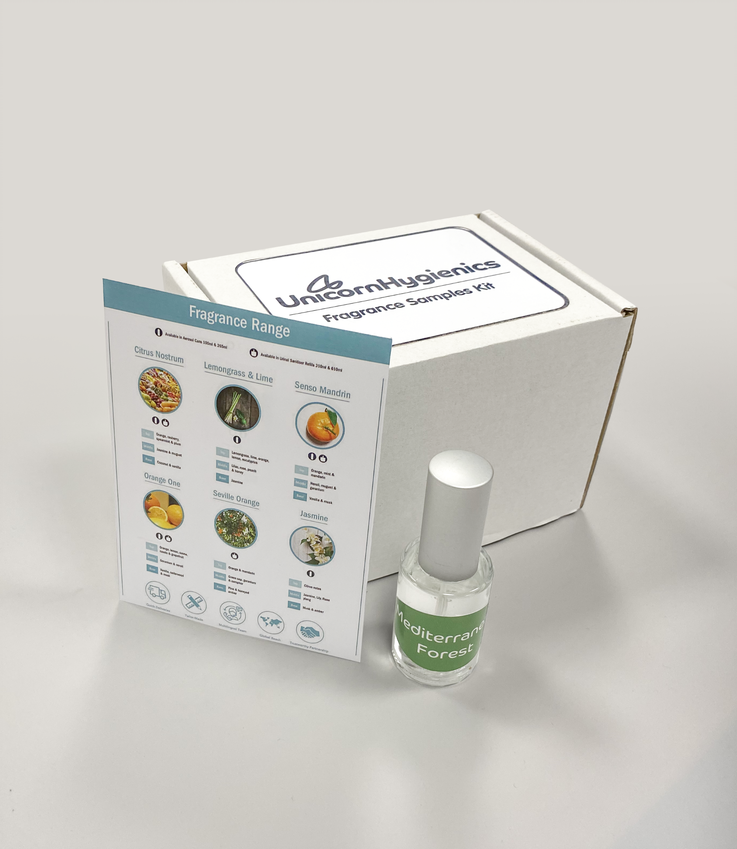 Unicorn Hygienics manufacture a wide range of bespoke fragrances that have been developed in line with our customers specific needs. Our AirCare range has a selection of scents that are suitable for all markets, including domestic and international.
To support our customers, we have launched our new fragrance sample packs. These packs are a great way to sample a variety of fragrances from the range and as they are packed in a compact box, they are ideal for visiting client sites.
The pack includes 12 different fragrance samples, a description guide and tester strips.
The packs are available free of charge, so if you would like to order one, please contact our sales team today on +44 (0)28 92 640827 or alternatively email us: info@unicorn-hygienics.com