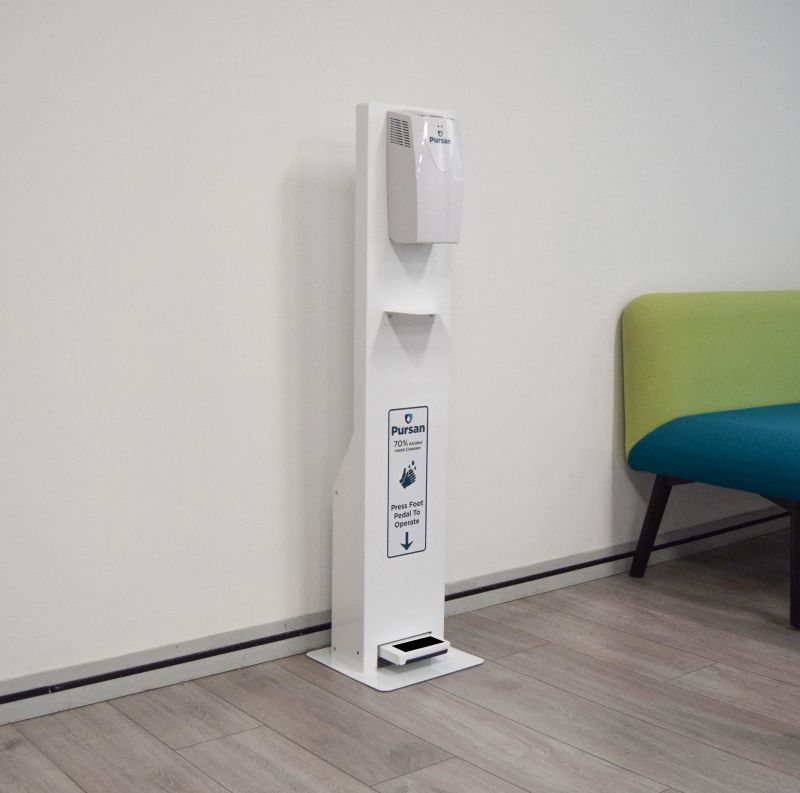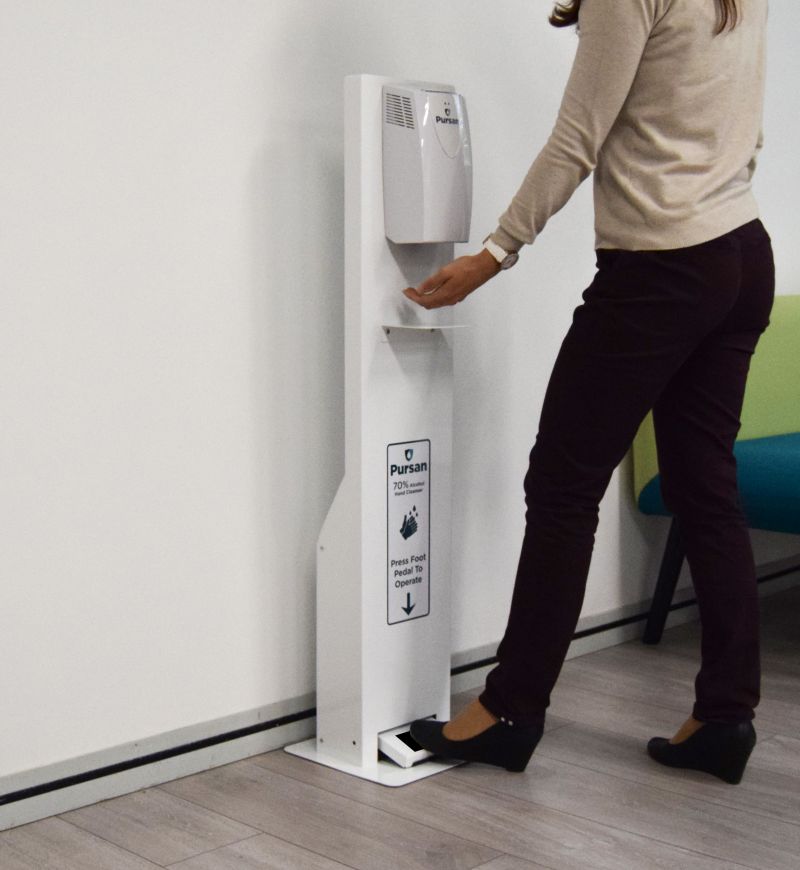 Pedal Operated Hand Cleanser Dispenser
Free standing pedal operated Pursan® 70% Alcohol hand cleanser dispenser. Provides reassurance to customers and staff.
Free standing and easy to locate at entrances or throughout premises. Ideal for use in a wide variety of locations from shops, bars, offices, factories, restaurants, construction sites etc. Pedal operation reduces risk of cross contamination.
Pursan® is ideal for use in any environment where conventional hand washing is not available or simply in addition to your usual hand washing routine.
Pedal operated with liquid spray*
Free standing
2.5 Litre refill reducing frequency of service Produces a fine spray onto hands
Aesthetic design & easy to clean and maintain Reduces risk of cross contamination
Manufactured in zintec steel and powder coated black
Battery free
Environmentally Friendly
Enquiry for Pedal Operated Hand Cleanser Dispenser