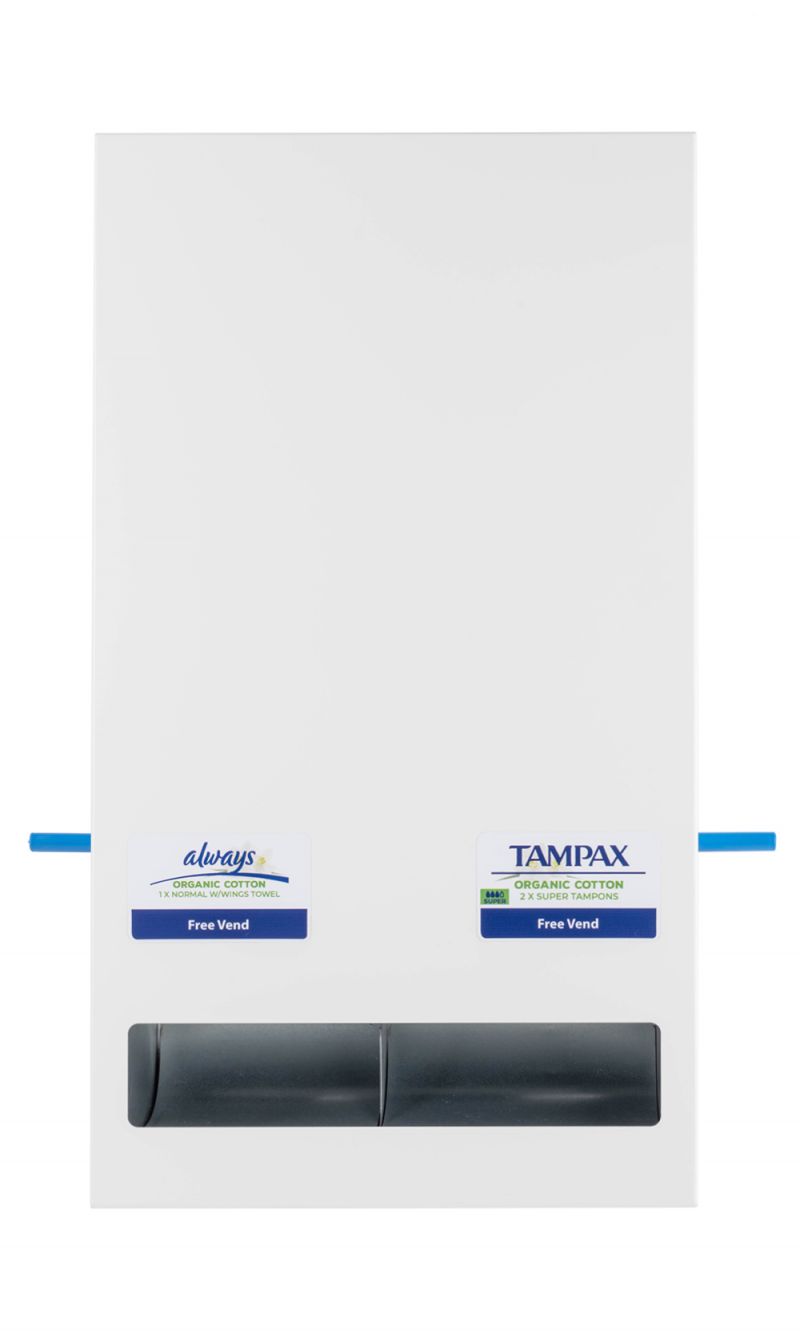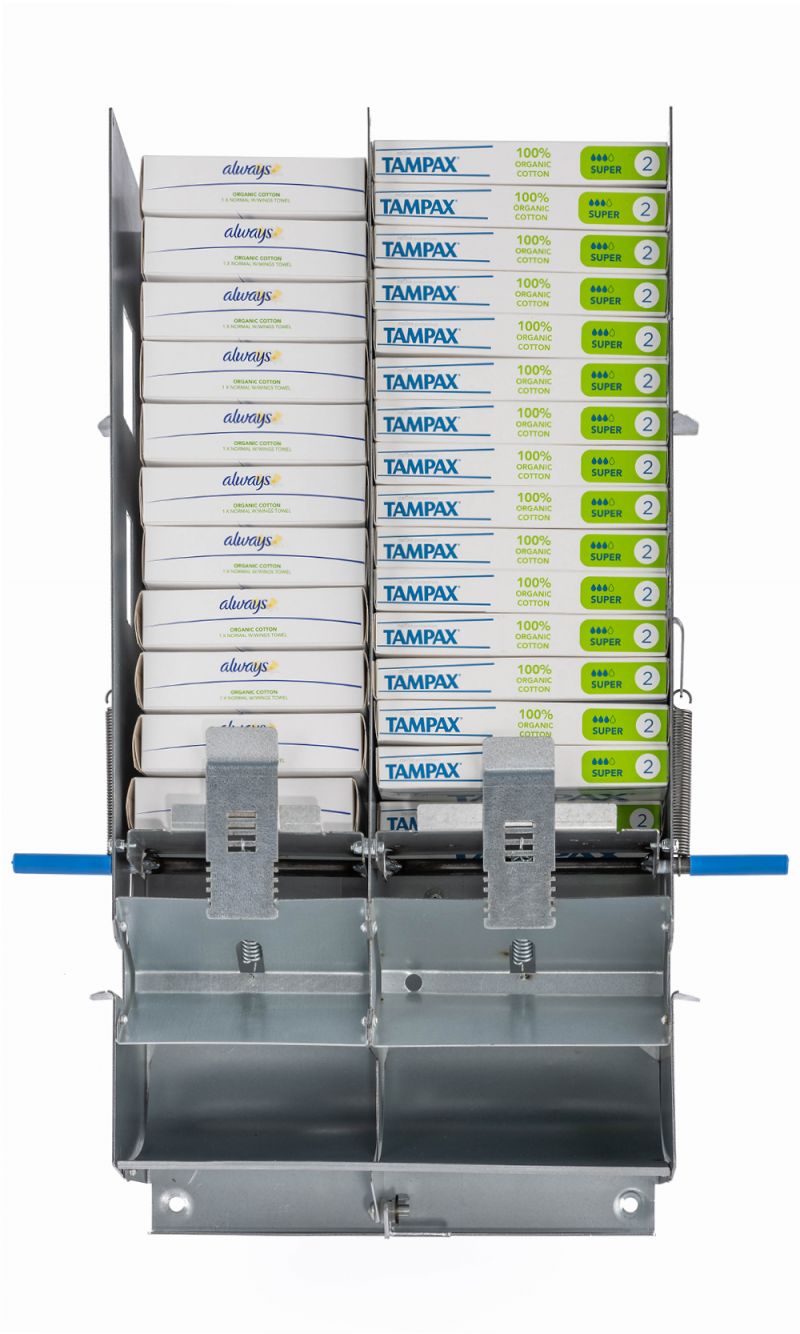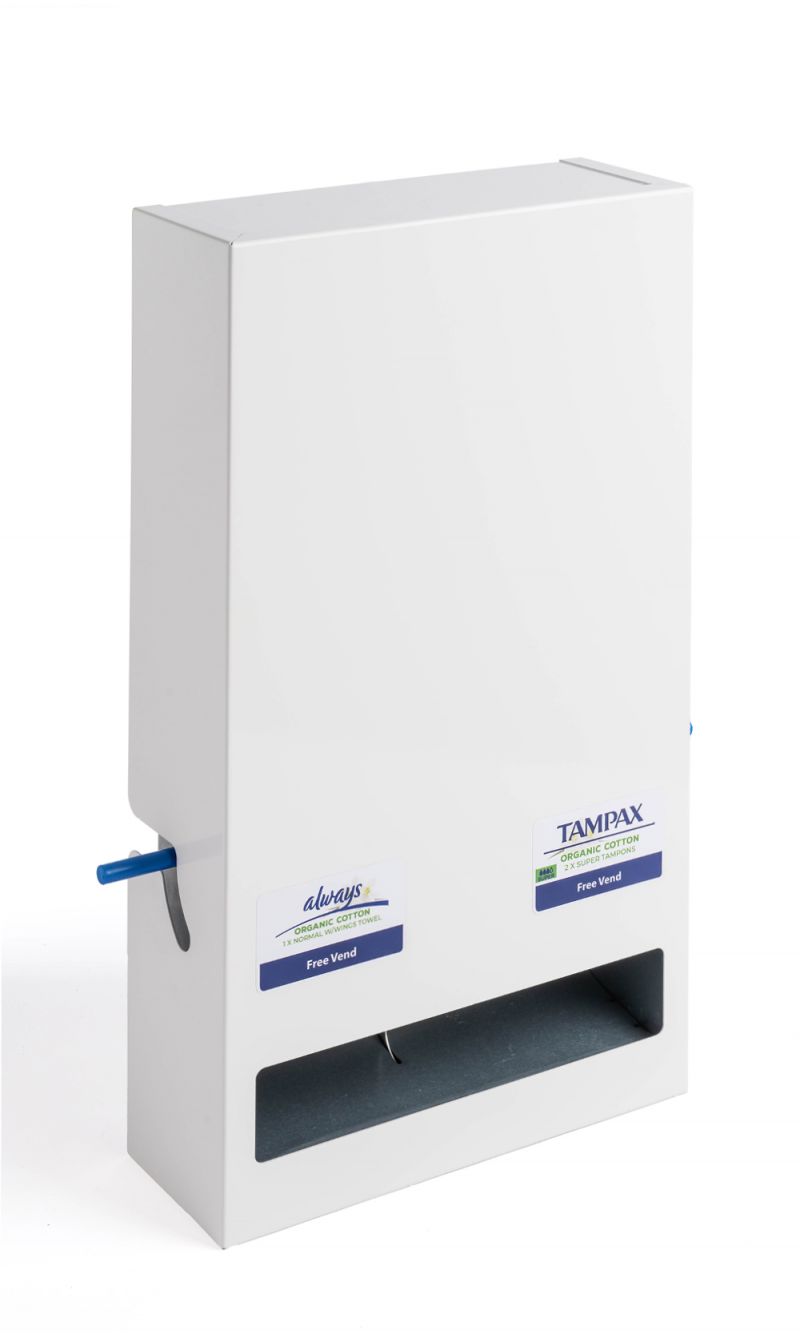 Minivend - Free dispensing unit
As a leading manufacturer of washroom solutions, Unicorn Hygienics have designed a vending machine specifically around the Period Poverty initiative – the Minivend. The Minivend machine is a dual column vending machine which can dispense sanitary products free of charge. The Minivend is easy to install and products are dispensed quickly and easily using the levers on the sides. Both columns in the machine are set to accept standard size packs and can accommodate 15 packs on the right column and 12 on the left. Our Maxivend machine is a larger version of the Minivend machine and can accommodate up to 21 packs of sanitary towels and 28 packs of tampons.
Easy to install, no batteries or wiring required
Ease of use for consumer
Range of sanitary products available to fit including Tampax Super, Tampax Compak, Always, Kotex and Kind organic tampons and sanitary pads.
Height: 500mm
Width: 282mm
Depth: 100mm
Weight: 8kg
Packet Quantity Right Column: 15
Packet Quantity Left Column: 12
Enquiry for Minivend - Free dispensing unit